Yeastar MyPBX Standard is a hybrid IP PBX implemented in the form of a ready-to-use device.
This PBX has a wide range of possibilities for connecting to telephony operators, as well as to on-premises analog telephones through the use of interchangeable interface modules.
This model of the IP PBX Yeastar line can be characterized by performance (up to 25 simultaneous conversations), licensed capacity (up to 100 subscribers), and the number of interface modules that can be installed in it (up to 8 modules of different functionality). These modules allow servicing of E1 streams, they can be used as FXS/FXO , GSM interfaces etc. In addition, the possible number of extensions can be increased by purchasing additional licenses.
The opportunity to have a detailed look at this IP PBX model is a courtesy of PBX DUBAI company.
Like all other models in the range of Yeastar IP PBX, MyPBX Standard was designed for medium-sized businesses (and is affordable). Just like other similar devices it is based on Asterisk open source software. Below you can see description of the most important features of this PBX.
1.The PBX is managed through Web interface, but it is also possible to connect to it via SSH and make adjustments with the use of Asterisk configuring files.
2. Connecting to the telephony providers. This PBX can be connected to telephony providers via SIP protocol or (provided you have installed relevant interface modules) via E1 (BRI) or GSM. It is also possible to use analogue lines if you install interface modules which have FXO ports. An example of a connection scheme can be seen in Picture 2. The window for SIP or IAX trunk tuning (for interaction with a telephony provider or another PBX) can be seen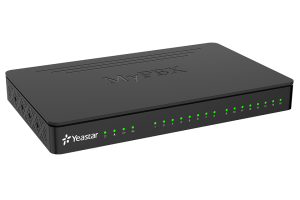 The MYPBX Standard is a standalone embedded hybrid PBX specially designed for small businesses and offices up to 100 users which offers the flexibility of integration of ISDN, PSTN lines, and VoIP/GSM/UMTS trunks. In this way, the company's communication costs would be greatly reduced by taking advantage of the latest VoIP technology while the traditional reliability is guaranteed.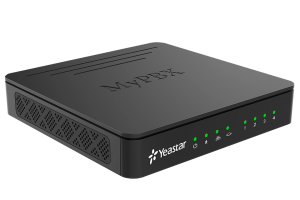 Ideal for small offices and businesses with fewer than 32 users, MyPBX SOHO is an affordable, yet fully-featured embedded hybrid IP PBX with ISDN BRI andPSTN connectivity, providing a cost-effective solution for your business. Additional telephony circuits can be added by connecting a VoIP Gateway.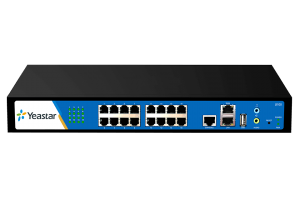 MyPBX U100 is a 1U rack mount model IP PBX for up to 100 users. Internally, it supports network access to ISDN BRI, PSTN, GSM/CDMA/UMTS and VoIP. High performance, stability and compatibility, combined with rich functionality make MyPBX U100 perfectly suited for your business communication.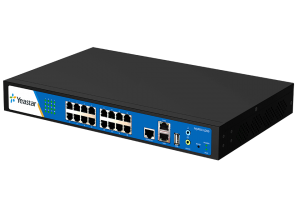 MyPBX U200 is a workhorse designed for companies requiring up to 50 concurrent calls and 200 users. It supports PSTN, ISDN BRI lines, GSM/CDMA/UMTSnetworks and VoIP. Also, it is equipped with an audio input port and an audio output port. MyPBX U200 is truly unrivalled for features and value.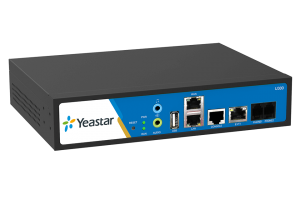 MyPBX U300 boasts an embedded PRI (E1/T1/J1) port with up to 30 lines, 2 FXS ports, 300 users, and 50 concurrent calls in the one compact system, providing higher density trunking for offices using E1 PRI signaling. It could be used as a gateway to legacy PBX systems in applications.
U500/U510/U520 are the enterprise-grade solutions designed for businesses requiring up to 500 users and 80 concurrent calls. It offers 16 phone ports for FXO,FXS, GSM, CDMA, UMTS, ISDN BRI and provides scalability, cost saving, and simplified management for enterprise users.