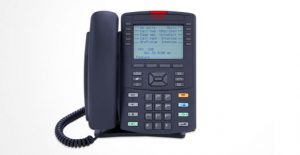 These IP Deskphones offer softkeys, speakerphones, advanced audio quality, headset support, and an integrated Ethernet switch for single drop desktop wiring. The phones work with several Avaya platforms, including Avaya Aura® Platform, IP Office™ Platform, and Communication Server 1000.
A sleek, ergonomic design lets you add a professional look to your office while freeing up valuable desktop space. Every IP phone model has an integrated headset and two-way speakerphone to help users multitask. Softkeys give users quick access to features and call data. Superior audio quality delivers crystal-clear conversations.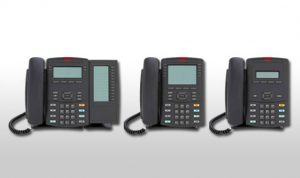 All models feature two-port 10/100 Ethernet switches to connect directly to users' PCs. This capability dramatically reduces the cost of moves, adds, and changes. These phones come pre-programmed with the most common BCM features used by small to midsize businesses, and companies can customize settings with more than 400 telephony features.