AVAYA IP OFFICE PLATFORM: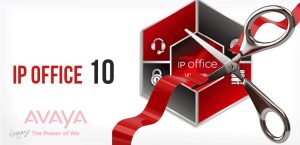 AVAYA IP Office Plateform is Avaya's primary product line for small to medium-sized businesses. It is a hybrid PBX that is legacy digital technology at the core, but adds on VoiP and SIP support. The Server Edition is Avaya's newest addition to the product line, and is delivered on an HP server.AVAYA IP Office is a highly modular IP office telephone system designed to meet the needs of home offices, standalone businesses, and networked branch and head offices for small and medium enterprises. The award-winning AVAYA IP Office gives growing companies a complete solution for telephony, messaging, networking, conferencing, customer management, and unified communications.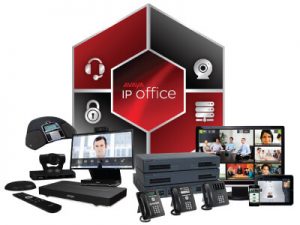 AVAYA IP Office is a versatile communications solution that combines the reliability and ease of a traditional telephony system with the applications and advantages of an AVAYA IP office telephony solution. This converged communications solution can help businesses reduce costs, increase productivity, and improve customer service. Avaya believes that customers should be supported in migrating to AVAYA IP office telephony at their own pace, following their own path. Clients can use a mix of digital, analog and IP technology and still take advantage of all the applications that convergence provides.
Avaya IP Office 500 Capabilities
Supports analog, digital and IP phones
Up to 250 SIP trunks per server
Up to 100 Voice Messaging ports
128 audio conferencing ports per server
Avaya Office IP 500 Strengths
Long traditional PBX feature list
Large conference call capacity
Supports legacy Avaya and Nortel phones
Conference call recording
Brand recognition
Good multi-location capabilities