Provide a familiar interface, combining the best of past and present, for ease of use and efficiency. Fixed keys—familiar to any phone user—provide easy access to the most common features, while flexible softkeys provide contextual guidance and prompts.
Satisfy even the most discerning users with the clear, clean audio that's delivered by integrated speakerphones and other advanced technology.Headsets can be attached easily to the 1408 and 1416 models. The 32-button expansion module for the 1416 can be programmed to deliver a wide range of features.
1403 Digital Deskphone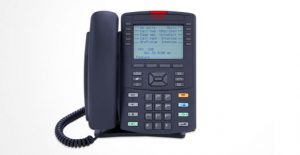 Designed for visitors and other occasional users, this phone provides a simple, familiar interface. It is ideal for common locations of office phone systems, including stockrooms, lobbies, or drop-in desks. The 1403 is compatible with the Avaya IP Office™ Platform only.
1408 Digital Deskphone
Designed for cubicle workers, sales staff, and other users with relatively simple telephone needs, the 1408 office phone system delivers a straightforward, productivity enhancing interface.
1416 Digital Deskphone
This deskphone is designed for receptionists, assistants, managers and other navigator users—people who answer incoming calls, transfer customers, and monitor several lines throughout a typical day. This phone provides the most one-touch line/feature/speed-dial buttons, improving productivity and eliminating the need to scroll through on-screen lists.