PANASONIC PHONES DUBAI:
Panasonic has phones perfect for your budget and needs. No matter which phone you choose, each is equipped with the standard features that will help you achieve new levels of communication ease. For greater convenience, choose from our line of high-end phones equipped with large LCD displays with soft key functionality.We are the best solutions for PANASONIC PHONES DUBAI, Avaya, Nec, Dlink, Yeastar, Yealink, Polycom , cisco , IP Phones.
PANASONIC PHONES DUBAI | Panasonic PBX telephone systems offer a wide range of ip and digital telephone solutions to meet the needs of all kinds of businesses regardless of size or scale. We are the best installers of PANASONIC PHONES DUBAI.
UNDERSTANDING PANASONIC PHONE DUBAI: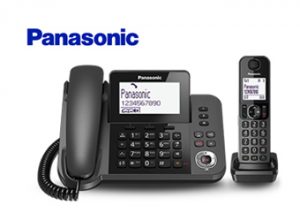 PANASONIC PHONES DUBAI products includes high-quality, flexible office solutions for communication. In line with Panasonic's commitment to user-friendly operation, the Hybrid IP PBX system is easy to use even without a lot of IP experience. Panasonic's Hybrid IP PBX system is a powerful communications tool designed to support businesses in today's Converged Networking age. PANASONIC PHONES DUBAI products from our range of communication platforms allow you to improve communication within the company by reducing costs, streamlining administration and improving functionality, regardless of whether the aim of the company is to implement advanced communication based on IP networks, desktop phones, highly configurable voice mail systems, or simply improve communication processes in real time.
We can install, support and maintain all PANASONIC phones Dubai to ensure you can meet the communications challenges your business faces. PANASONIC PHONES DUBAI. Contact us for Panasonic Phones installation for your office.We can supply and install Panasonic Phones any where in UAE. Our services area include Abudhabi, Dubai, Umm Al Quwain, Ras Al-Kaimah, Sharjah, Umm Al Quwain, All Ain and Ajman.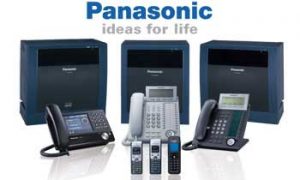 Bluetooth Headset Compatible
Double Tilt Design
Peer-to-Peer Communications
Bluetooth Headset Compatible
Improved Voice Quality
Second Ethernet Port