Innovative, Efficient, Type-Accepted Class A IP Phones
Bring security and innovative features to desktop communications for deployment inside of Sensitive Compartmented Information Facilities (SCIFs). Avaya Government Solutions IP phones operate without an external device.
Meet current and future communications needs securely—with Avaya's secure IP Phones designed specifically for U.S. Federal Government entities.
Avaya IP Phone 1120SA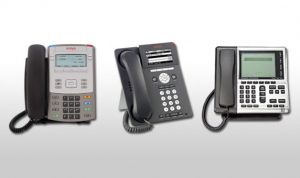 The Avaya 1120SA has been approved by the National Telecommunications Security Working Group (NTSWG) for deployment under the Director of Central Intelligence Directive (DCID 6/9) as a Type Accepted, Class A device. Ideally suited for both office workers and administrative personnel working in secure areas. The four-line Secure IP Phone 1120SA also provides:
Voice and signaling encryption, to deliver choice to customers
Deployment support on multiple Avaya communication servers: Avaya Aura® Application Server 5300, Communication Server 1000, Communication Server 2100, and Mediant Gateway 1000
Presentation of converged voice and data applications
Integrated high-resolution graphical, eight-level grayscale display
Increased productivity with Unified Communications
Robust and tightly-linked communications features from Avaya Communication Servers