Grandstream Phone Dubai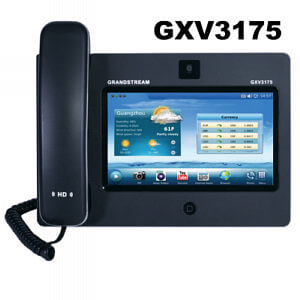 Grandstream VoIP Phones offer superb sound quality with an outstanding level of functionality and compatibility. All Grandstream IP Phones are compatible with SIP protocol and work with the majority of VoIP PBX systems. Grandstream IP Phones are cost efficient and designed for primary phone users all the way up to enterprise users and managers.Grandstream SIP Phones offer greater functionality including easy call handling features and quality.The ergonomic design of Grandstream VoIP Phones won world-class awards and designed for user friendliness.
Grandstream Enterprise IP Phones
The GRANDSTREAM GXP Enterprise IP series Phone offers rich telephony features, high audio quality, multi-line indicators, integrated PoE, superior hands-free speakerphone and broad interoperability. The GXP Enterprise IP Grandstream phone series is an ideal fit for the small to medium sized business and enterprise. Grandstream phone models are well known for making a balance between quality and pricing.It is a wise decision to select Grandstream PBX and Grandstream phone for your business. Grandstream phone in Dubai are cost effective and designed for a range of business requirements, from light phone users all the way up to enterprise users and managers.Grandstream IP Phones are always a perfect combination of power and style and take IP connectivity to a whole new level.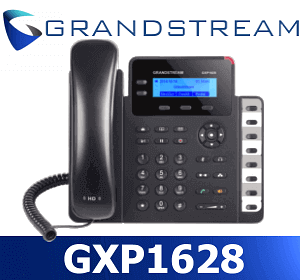 As a Grandstream distributor in Dubai & Grandstream supplier in Dubai, we can offer best prices available in UAE.The GRANDSTREAM IP PHONE DUBAI provides you affordable products with high value. These phones are known for their incredible sound quality with interactive features. The Grandstream provides SIP-based Products and services. Grandstream Video phones are known for reducing travel costs while the VoIP phones are best suited for small-medium business.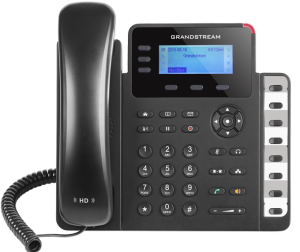 Our most powerful entry-level Basic IP phone, the GXP1630 delivers an effective communications platform for access to quick call control. Delivering a vibrant and clear user-interface, this device is a perfect solution for those who handle low to medium call volume and require access to key call efficiency functionalities.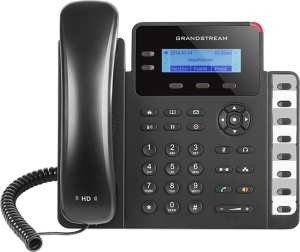 A powerful Gigabit phone for the desktop user who requires standard communication support with quick network access. The GXP1628 supports essential call features and a 132×48 backlit LCD display to deliver clear and easy call control and manipulation. This is a perfect selection for the user who requires an intuitive and essential desktop phone.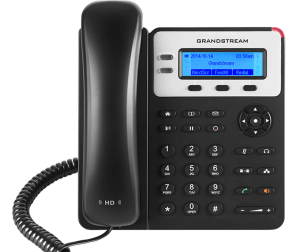 A standard Basic IP desktop phone to keep workers in-touch and productive. The GXP1620/25 features effective and essential functionalities to create an easy-to-use experience for a user with light to medium call volume. Its focus on essential features and standard call support makes the GXP1620/25 a versatile and dependable phone.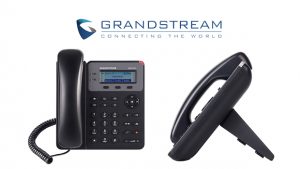 The baseline of our Basic IP phones, the GXP1610/15 is for a user who needs easy and streamlined access to communications. With its clear and distinct user interface and essential features and functionalities the GXP1610/15 is intuitive and dependable.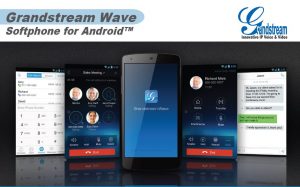 Enable users to move freely and continue to receive calls from any business or residential SIP account. The Grandstream Wave is a free softphone application that allows users to connect to their SIP accounts from anywhere in the world. Utilize on any AndroidTM or iOS device to increase mobility and stay connected to essential communications.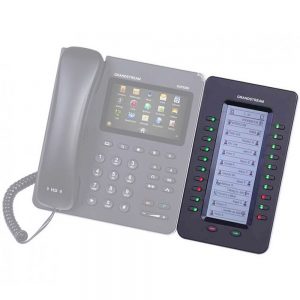 The GXP2200EXT is a backlit LCD extension module supported by the GXP2140, GXP2170 and GXV3240. The module includes 20 dual-colored extension keys and 2 arrow keys for page switching (allowing each GXP2200EXT to support up to 40 contacts/extensions.). Connect up to 4 GXP2200EXT modules to compatible Grandstream phones for a total of 160 contacts/extensions.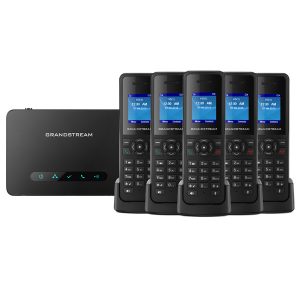 Deploy an immersive DECT environment that allows users to communicate free from their desktop using Grandstream's DP720 DECT handsets. The DP750 pairs with up to 5 DP720s to create a powerful and mobile network solution.