AVAYA Aura Platform: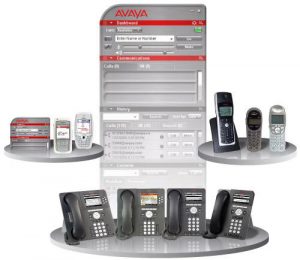 Avaya Aura® Platform is Avaya's core communications platform delivering company-wide, people-centric collaboration and supporting full unified communications and contact center solutions for midsize to large enterprises. Leveraging a revolutionary SIP architecture, Avaya Aura Platform simplifies complex communications networks, reduces infrastructure costs, and quickly delivers voice, video, messaging, presence, and Web applications to users in every location.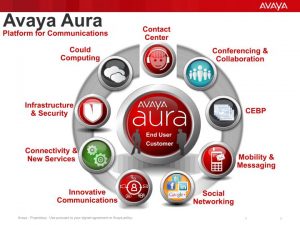 Communication Manager, Session Manager, Session Border Controller for Enterprise, System Manager, Messaging, Communication Manager Messaging, Application Enablement Services (AE Services) and the Presence Services Snap-in.
Avaya Aura Platform can be deployed on Avaya's designated Common Server platforms, as a virtualized solution, as a Collaboration Pod or as the Avaya Aura Solution for Midsize Enterprise.
Avaya Aura's collaboration, unified communications and contact center capabilities can be accessed by third party solutions via a rich set of standards-based APIs and Web services provided by Avaya Breeze™, Avaya Snap-ins and Avaya Aura Application Enablement Services.
AVAYA Aura Platform Configuration: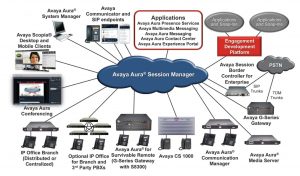 Toll fraud and other communications fraud cannot be properly mitigated by data security measures alone. Firewalls and data security products by themselves lack specific policies for different users based on their device, network, or business needs.
Avaya Session Border Controller for Enterprise real-time security appliance offers comprehensive security solutions that combat VoIP and unified communication security threats, overcome the challenges of unified communication adoption, and provide the most advanced protection against toll fraud. The production-proven Avaya appliance can be deployed in the so-called "demilitarized zone". Virtual local area networks, or in the core of an existing unified communication infrastructure. The industry's first Common Criteria-certified solution for unified communication security and SIP trunk termination, Avaya Session Border Controller for Enterprise protects against exploits that can cause toll and other communications fraud, or other exploits against your communication infrastructure.
Particularly powerful against toll fraud is the protection Avaya Session Border Controller for Enterprise provides for VoIP, PSTN connectivity, and user device authentication.
Protection against PBX/voicemail/ application server exploits: Placed in front of these devices, Avaya Session Border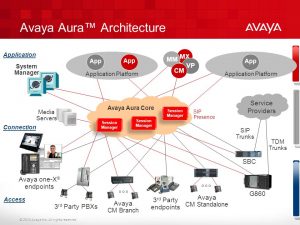 Controller for Enterprise protects against attacks by:
• Hiding network topologies and allowing access only to authorized phones via VoIP/unified communication-related ports (i.e., management interfaces are blocked).
• Supporting policies that forbid external calls, transfers, forwards, etc., from certain domains, users, or untrusted environments.
• Detecting a large number of calls to and from the same number (stealth Denial of Service, Call Walking), alerting administrators, and blocking the attack.
Protection against PSTN connectivity exploits: Avaya Session Border Controller for Enterprise used as a SIP peering point to connect via an Internet Telephony Service Provider to a PSTN can protect against attacks by:
• Supporting policy configuration to disallow external calls, transfers, forwards, etc., from certain domains, users, or untrusted environments.
• Enabling proper authentication of call server and service provider, using X.509 certificates and transport layer security.
• Detecting any unusual usage as an attack and blocking it.
• Blocking certain messages, responses, error codes, and headers that are usually manipulated by attackers to route calls.
• Allowing administrators to set policy to "black list" users and domains