Key call management features for a wide range of uses in the communications industry
It supports communications and collaboration between corporate, remote and mobile workers, regardless of their location, with Avaya S100 series SIP phones.
Provide the most common and efficient call handling features , with an exclusive range of devices designed for standards-based SIP protocol.
E169 Media Station
Turn your mobile device from everyday, anywhere, into a business communication tool. Simply connect your smartphone or Apple iOS or Android tablet to the E169 Media Station and log in. You will have a secure connection with the company network and excellent sound quality. With or without a connected Smart Device, the E169 Media Station provides the most commonly used basic call functions, such as calls, transfer, mute and conference, all through an easy-to-use interface.
E129 SIP Deskphone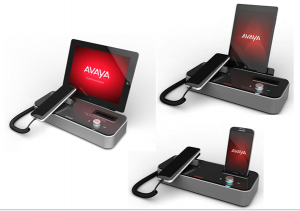 Ideal for use on desk and in many other locations, including reception, waiting rooms, warehouses, classrooms and shops, the Avaya E129 SIP Deskphone provides basic SIP phone functionality and allows companies to replace analog or digital phones more old with advanced technology. The E129 SIP Deskphone features the most commonly used functions, such as three-way conferencing, holding, audio mute and call forwarding. It includes three context-sensitive soft keys, a monochrome display and support for two simultaneous calls with Flash.