What is PBX system?
PBX Stands for Private Branch Exchange. PBX systems provide ability for communication within and outside of corporate Office. PBX Connect with Telecommunication provide through CO Lines (Analog lines), PRI Line (Digital Line) , GSM Sims or SIP Trunks.
Types of PBX system
There are mainly following types of PBX system
Analog PABX system
Digital PBX System
IP PBX system
Hybrid PBX system
Cloud PBX system
We will explain shortly the above types of PBX system
Analog PBX system
Analog pbx system are very basic system and provide basic functionality of phone system. Example of Analog PBX system is Panasonic TES824 and NECSL2100. Basic call handling like incoming, outgoing, call transfer, hold, music on hold and related features are available in Analog phone system. Analog phones cannot keep caller id records, or missed call records. Customer need to have external software which can pull records and save. Additionally, Analog PBX doesnot have builtin ability for IVR. External Cards are required to have IVR facility.
Analog phone systems are not scalable. For example, Panasonic TES824 cannot exceed 8 CO lines and 24 extensions. If you need additional extension, you need to replace the current system.
Call recording also is not supported in analog pbx system. Analog system doesn't have onboard storage which can allow for call records. Analog pbx system are recommended to Companies who have just started or are very limited with resources.
Analog PBX only support FXO lines. Analog PBX doesn't support Digital PRI Line or IP SIP connection.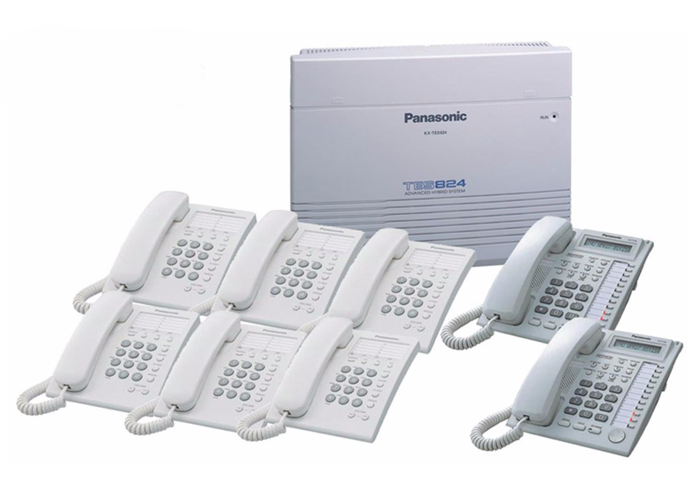 Digital PBX System
Digital PBX system provide similar functionality like analog system but have more capacity and features as compared to Analog PBX system. Digital PBX system can connect with PRI Lines from provider like Etisalat or Du. A PRI line can provide 30 channels and 100 DID's depending on customer package.
Digital PBX system can support large number of extensions. An Example of Digital PBX is Panasonic TDA200. Digital PBX phone system can support analog phones apart from digital phones and can support analog lines apart from Digital lines. Digital PBX system can provide minimum call center functionality like ACD (Automatic Call distribution) , Call Queues, Call Restrictions Etc.
Digital PBX phone system are modular and can support different types of modules. Digital PBX are scalable as compared to Analog system and are recommended to Corporate Customers to fulfill there requirements. Digital PBX Support Cards which provides ability to have analog or digital phones and Analog or Digital CO Lines or PRI lines.
Digital PBX system provide Dect phones support also apart from wired phones. Dect phones provide ability to move away from base and are flexible.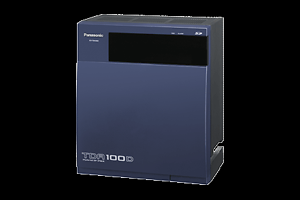 IP PBX System are latest and most advanced systems available. They provide most advanced features builtin as compared to analog or digital pbx system. Some IP PBX are free to use while some comes with Licenses. Following are corporate IP PBX system vendors
Cisco
Avaya
NEC
Panasonic
Grandstream
Yeastar
Alcatel
IP PBX system provide advanced features like Call recording, Multi-level IVR, Voicemail, Phonebook and many more. Time based call routing is one the main features Customers want from IP PBX system. During Office hours, IP PBX system routes calls to desired extension, and after office hours calls are routed to voice message.
Another common feature IP PBX phone system provides is soft phone. Person can connect to IP PBX system through softphone (mobile or laptop) from anywhere in the world. Softphone provides agility and scalability. Mostly sales persons outside of company office use softphones to use company resources over the internet.
Call Logs are builitin feature for IP PBX system.
Almost all call centres in the world are based on IP PBX System.
One of the advanced features of IP PBX system is its ability to integrate with CRM's. It can provide 1 click functionality in CRM which analog or Digital pbx system doesnot provide.
Grandstream and Yeastar are IP PBX which provide features free and without license. They provide appliance that can provide all the features with limitation of usage.
Following are common Models being used in industry from different vendors
Cisco Call manager express ( Voip running on Router like 2900 series)
Cisco BE6000 ( On premises IP PBX system)
Cisco BE4000 ( Cloud PBX system)
Avaya IP Office 500V2
NEC Univerge SV9100
Panasonic NS500/Panasonic NS700
Grandstream UCM6202/UCM6204/UCM6208/UCM6500
Yeastar S20,S50,S100 & P Series IP Pbx System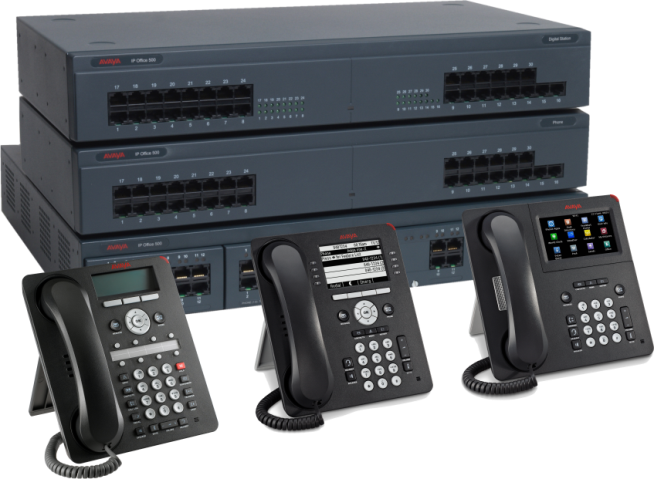 Hybrid PBX system
Hybrid PBX system are those pbx system which provide capabilities of all PBX systems (analog, Digital and IP). Example of Hybrid PBX system is Panasonic TDE200 or Avaya IP Office 500V2.
Hybrid PBX system are modular and can install cards for analog, digital and IP Systems. They support all features from Analog Digital and IP Systems. They are backward compatible and can be used to support some old analog phones.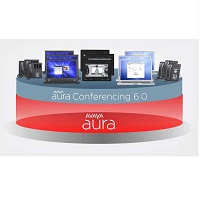 Software PBX System
Some pbx are available in software format. Following are examples of Software PBX.
3CX
FreePBX
3CX is licensed PBX frovided by 3CX systems. Freepbx is asterisk based IP PBX which is free to use. Asterisk is call engine mostly used in call center environments. With these Software based PBX system, You need addtional hardware like server on which you will install these software pbx. Additional hardware includes your FXO/PRI/GSM Cards or gateways needed to provide connectivity to service provider.
Freepbx is one of the most installed free software pbx around the world. Most Call centres prefer this pbx because of its call handling and rich feature set.
Cloud PBX system
Cloud based pbx system providers provide customers the same features but in this case, customers doesnot host any pbx system in there premises. They only have hard phones or Softphones. which connect to Cloud based Pbx provider. A common example is ring central or 8×8.
VOIP is generally blocked in UAE and most Cloud based call providers don't work in UAE. So its always recommended to install on premises pbx system to avoid any challenges.
Lastly it all depends on Customer requirements. Some pbx are easy to install and manage, while others are hard to configure and manage . Some PBX system require dedicated resources to manage while some are so easy that a non-IT person can manage.
We are always available for your assistance. We can help you design and install PBX system as per your requirement and budget.
Call us or whatsapp at 055-4084213.