NEC Provides variety of NEC Telephone systems ranging from analog to IP. Customers can select NEC PBX and respective phones as per there requirements. Following are some of the NEC PBX Models currently available
NEC SL2100
NEC Univerge SV9100
NEC Telephone PBX SL2100
A good Communications Platform (IP PBX) can be the backbone of your company. The right PBX system ensures that all incoming/outgoing/Intercom calls reach the right person. It also keeps its cool during busy times, grows with your business and provides technical features that enhance your phone system.

The way we do business and communicate is changing rapidly. Mobility is expected, customer expectations have soared and productivity is essential. The NEC Telephone PBX SL2100 provides a positive customer experience that generates repeat business.

With VoIP capabilities built right in, the SL2100 puts Unified Communications (UC) within reach of small businesses, yet still provides superior support for traditional telephony; ensuring total flexibility for every deployment.
Your business can't afford downtime, nor can your communications. The SL2100 provides a reliable 'always on' solution. Designed to minimize maintenance and built with minimal hardware & licences; you have little to worry about.
More Built-in Features
• Web-Based Unified Communication Client
• VoIP Enabled
• Unified Messaging
• Music on Hold
• Mobility / BYOD / Remote Extension
• Auto Attendant
• Audio Conferencing
• Video Conferencing & Collaboration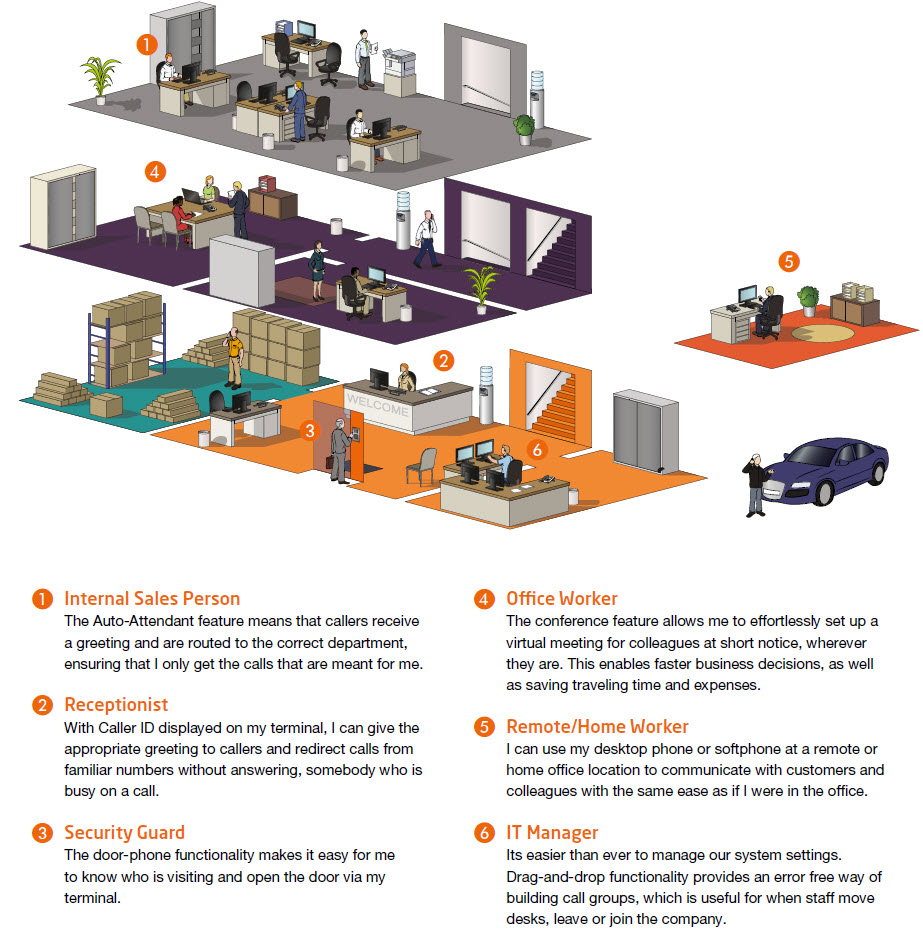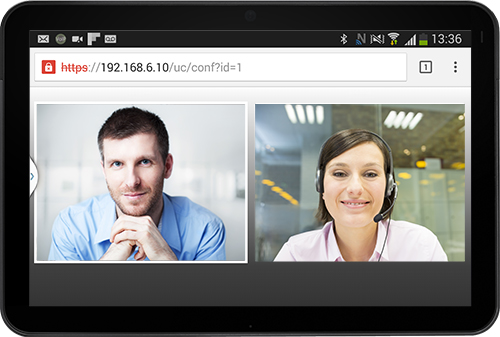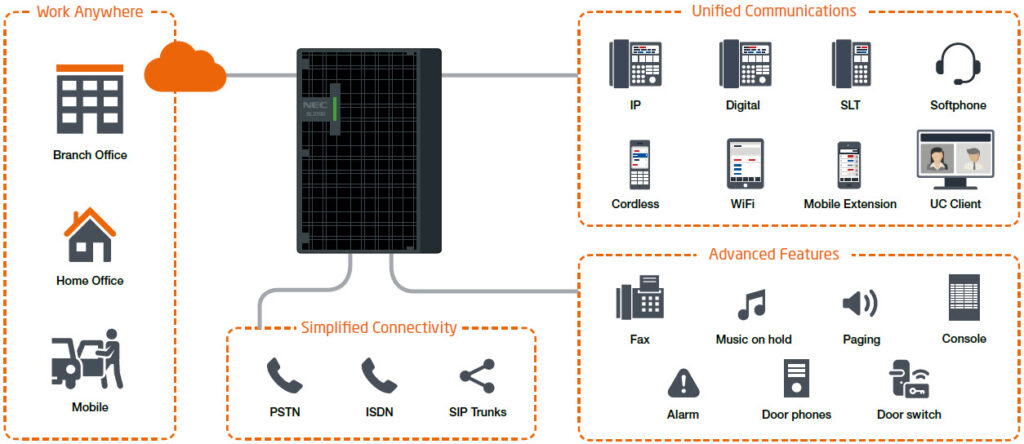 NEC UNIVERGE SV9100
The NEC telephone Exchange UNIVERGE® SV9100 Communications Platform is a Unified Communications solution that is ideal for small and medium-sized businesses from 10 to 896 users. Its intelligent design supporting a suite of secure voice, video and collaboration applications and out-of-the-box mobility. The versatile SV9100 keeps your team – and your customers – connected, helps to solve today's communications challenges and is built to scale as your business grows.
The UNIVERGE SV9100 offers:
Multi-carrier SIP support – SIP technology offers greater resilience and provides more cost effective routing of calls
VoIP (Voice over IP) and Traditional Voice Support – Deploy a pure VoIP solution or any combination of VoIP and traditional phone service with a single SV9100 system
Application Integration – Embedded applications are easily accessed through simple license activation
Scalability – As a business's communication needs grow with the company
Stackable Architecture – The SV9100's rack stackable chassis supports server functions, media gateways and media converters through a single unit
Advanced Features
Versatile architecture – works as an IP system, digital system or a combination of the two
Modular architecture for exceptional scalability – cost effective from 10 to 800+
One of the most easily configured Unified-Communications-capable systems on the market
User-friendly management interface streamlines system administration
Easy migration from UNIVERGE SV8100 and SV8300
Make a Smart Investment
The SV9100 comes with an unprecedented warranty and future-proof technology that meets the demands of your multi-generational employees. Recognized as having the highest level of customer satisfaction among Unified Communications vendors, NEC also brings you an incredibly smart investment. Our Unified Communications platforms have been recognized by industry experts as having one of the lowest total costs of ownership on the market.
Work with Smart IT
Interruption of communications services means downtime for your business, customers and loss of revenue. That's why NEC's SV9100 platform is one of the easiest to configure Unified-Communications-capable systems on the market. The SV9100 easily integrates with existing IT technology as a fully interoperable IP or digital system. The user-friendly management interface streamlines system administration, giving IT Voice, Unified Communications and Voicemail from one central location.
Simple configuration and low maintenance
Works as a IP system, digital system or a combination of the two
SIP technology provides disaster recovery
Easy integration with email apps inc. Microsoft® Outlook & CRM integration e.g. Salesforce
For NEC Telephone Price, NEC Telephone manual You can contact our team anytime at 055-4084213.