Here are our top ten tips for choosing the right IP phone for your business
If you're looking for a new IP phone, there are plenty of options out there. You might consider
Avaya
NEC
Panasonic
Dlink
Yealink
Grandstream
But what do these phones really offer? And how do you decide which one is right for you?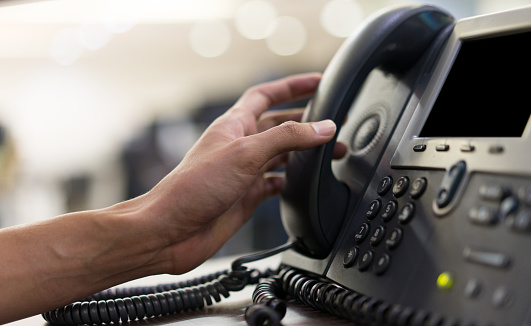 Voicemail
Voicemail is still very much alive and well. It's not going anywhere anytime soon. In fact, some people even prefer voicemail because it allows them to leave more detailed messages than text messaging does. However, voicemail isn't perfect either. There are several things you should keep in mind when using voicemail.
Conference Calling
If you're looking for a simple way to make conference calls without having to pay extra fees, voicemail is one of the easiest ways to do it. You can use your existing voicemail system to set up conference calling. All you need to do is dial into the number of the person you wish to call, press 1, then enter the extension numbers of the other participants. Then, press 2 to join the call.
Call Waiting
Voicemail also allows you to leave messages when you're not able to answer the phone. This feature is especially helpful if you're out of town or busy with another task. It lets people know that you'll return their call later.
Caller ID
Caller ID is a service that displays the name and number of the caller before you answer the phone. You can choose whether to display only the first three numbers (the area code) or the full number. If you receive a call while you're using voicemail, you can press *69 to hear the message.
Local Phonebook
IP Phones provide local phonebook storage which analog or digital phones dont provide.
Colored LED Display
IP Phone provide Colored LED display which looks quite amazing and cool sitting on your desktop.
Android IP Phone
Some IP Phone have android as operating system which is fantastic for those people who want to use skype or emails on there ip phone. Users can even browse using there ip phone.
Touchscreen
Some ip phone comes with touch screen which is usefull for some users who dont want to use button phones.
One Touch Call forwarding
IP Phone provide very easy one touch call forwarding. user can easily forward calls from there ip phone with a touch of single button.